Britain Votes, Yet Again
New issues, old leaders dominate the UK's fifth election in three years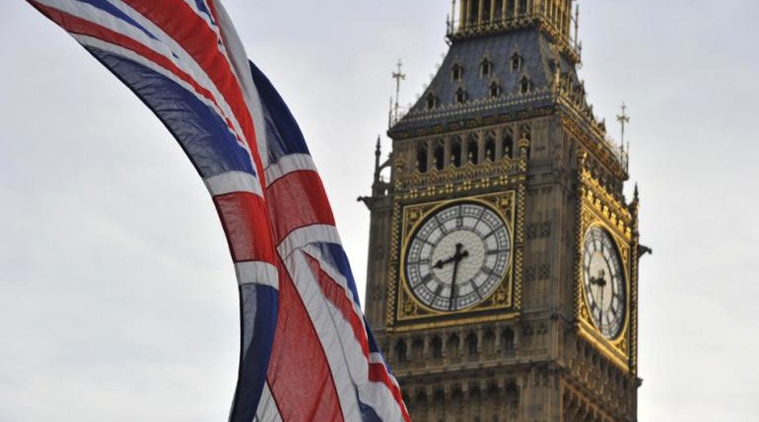 As the results are counted, there will be all manner of speculation, but whether you consider a new ideology, social media, personality politics or young voters, Britain again faces one of its most unpredictable elections.
Once more, Britain goes unto the ballot boxes — for the fifth time in three years. It seems that like rain and queuing, elections have become a national obsession in the UK. As of today, since 2014, some, or all parts of Britain will have voted over Scotland's independence, local councils, twice in general elections, once over leaving the European Union. As I wandered Delhi looking for a post office to send my ballot, I wondered how exhausted the people of my home country must be with all these trips to the polls.
This snap election called by Theresa May, the Conservative Party leader, was ostensibly about Brexit. Her rationale was that with the opposition Labour Party seemingly weak, a ballot now would be the killshot required to create a vast majority for her party, allowing her much more leeway to deliver a "hard Brexit" — free from battles at Parliament.
Of course, the best laid plans of mice and ministers often go awry. Since that announcement, there have been terrorist attacks in the UK. The Labour party and its leader, Jeremy Corbyn, have bucked the 1990s tradition of running for the large centrist vote, presenting the most left-wing manifesto in a generation. Corbyn, until a few weeks ago, was largely seen as a disaster, a hero to his party's grass roots, and yet, his own MPs couldn't stand him. Now, people are asking how this image developed, blaming biased media and hectic Tory spin.
But the Labour leader is not blameless either; since becoming head of his party in 2015, he's shied away from his press obligations, been reticent to make statements other than through Twitter or his cronies, often seen as a great local politician, out of his depth on the larger stage. Yet, people are now asking if Corbyn has been rehabilitated.
May, on the other hand, was seen by many as a successor to Margaret Thatcher, still revered by right-wingers across class and social lines. Yet, her record, as home secretary, whose brief includes the fight against terror and being in charge of the police, for the past six years before becoming PM, has been raked over the coals.
Ultimately, this is a face-off between two leaders in their political dusk — May is 60, Corbyn, 68, a far cry from Tony Blair, David Cameron, Nick Clegg, a gaggle of baby-faced political hopefuls, seeking to show their parties' more caring sides. In comparison, May and Corbyn are seen as uncompromising.
Among this poll's issues, terrorism and Brexit dominate. The debate between security and human rights takes on new dimensions after a terror attack, often benefitting the right-wing. But Britain's ties with Saudi Arabia, seen at best as an ambivalent ally, at worst, as an active proponent of Wahabist violence, has become a thorn for the Tories.
On Brexit, the country did vote for it, and the Conservatives favour a hard divorce, only overshadowed in their fervour by the UK Independence Party (UKIP), which has called for leaving the EU over years. Labour is, on the surface, pro-leave, but has an internal struggle over how; the Scottish National Party (SNP), Plaid Cymru in Wales and a host of smaller parties remain firmly pro-remain.
The bread and butter issues include health, specifically the NHS, seen as the purview of left-leaning parties who favour a strong public sector. While all parties vow to spend more on the NHS, everyone, from economists to news anchors, are unclear how the mechanics will work. Similar dynamics prevail on education and social care, but seven years of austerity cuts have left a perception that the Conservatives want to strip the state away, while Labour wants to pay for it on the never-never, using long-term credit. The truth lies somewhere in-between.
Then, there are idiosyncratically British issues: Labour wants to renationalise the railways, Conservatives want to cap heating bills, UKIP wants zero migrants, the Green Party wants zero plastic waste. Perhaps the most British of all is Labour's pledge to scrap parking fees at hospitals. Brits cantankerously hate parking charges as a rule — but will it sway their votes?
As the results are counted, there will be all manner of speculation, but whether you consider a new ideology, social media, personality politics or young voters, Britain again faces one of its most unpredictable elections.
Well, since last year anyway.
The writer is a British journalist, formerly with 'The Guardian'